Read All About It!
Summary
In the Spot Light?
Pastor's Perspective
This Week
This Month
Next Month
Longer Term Forecast
OnGoing
Faith Proudly Supports
Resources
Spot Light
Back to Summary
Pastor's Perspecitve
Back to Summary
This Week
Thanks for being part of a great first week back!
This week we head to Houseasaurus Coop for our first pizza/movie night of the semester. Thursday Theater takes place at 6:30pm, and there's free pizza, a film, and good conversation for all who join us!
Also consider joining the weekly Standing at the Gates for Justice vigil, every Monday at 4pm at the Allen Street Gates.
If you would like to help out this semester by hosting a home cooked meal, joining us for a pub night, or helping to plan or coordinate some other event or activity, please contact Ben directly! (See below)
You can visit this site to make a year-end gift or sign up for monthly giving:
https://tinyurl.com/give3wc
Campus Pastor Ben Wideman
We continue to look beyond University Mennonite Church to support the work of 3rd Way Collective in this year. Individuals or organizations can pledge at
https://goo.gl/forms/26MoknwxgXdVTagk1
For our full schedule and to find out how to support this ministry please visit
3rdWayCollective.org
or contact
ben@3rdwaycollective.org
A reflection is posted each month at
http://www.3rdwaycollective.org/category/blog/
.
Back to Summary
This Month
The
email survey
for the annual directory information update was sent earlier this winer.
Use the QR code or the link to update your information OR send your new information to us!
With so many new folks joining Faith Church, we want to ensure we have accurate contacts and preferences.
The goal is to have the new directory published by the end of the month.
Back to Summary
Next Month
Choir Rehearsals are Thursday Evenings @ 7pm
Feb 6, 13, 20, & 27
Back to Summary
Long Term Forecast
Save the Date
Put your love for the earth into action in 2020 by taking part in Interfaith Power & Light's Faith Climate Action Week April 17 – 26!
Faith Climate Action Week is IPL's annual program of climate-themed worship services and sermons that spans ten days of activities in celebration of Earth Month. This is IPL's premier event to create a mass movement of people of faith making the moral call for climate action. The theme of this year's Faith Climate Action Week is "Love Made Visible". We will engage in Sacred Activism to protect the people we love and care about who are most affected by climate change – low-income communities, communities of color, the elderly, and future generations.
Sign up here to be the first to get the limited supply of pre-printed kits.
The kit will include a Sacred Activism guide on the importance of people of faith taking part in democracy and best practices, plus five activism challenges including one especially for youth based on the leadership of young Swedish activist Greta Thunberg.
The kit will also include printed postcards to send to your U.S. Senators urging them to act on climate, a fun faith-based tree planting activity, and more.
This year marks the 50th anniversary of Earth Day and the 20th anniversary of Interfaith Power & Light. To celebrate, IPL is encouraging people of faith and conscience to help build the movement for climate action. Plan to make your love for the world visible in 2020!
| Adademic Event | Fall 2019 | Spring 2020 |
| --- | --- | --- |
| Student Arrival | Aug 23-25 | Jan 11 |
| Classes Begin | Aug 26 | Jan 13 |
| Break | Nov 24-30 | Mar 8-14 |
| Class End | Dec 13 | May 1 |
| Finals | Dec 16-20 | May 4-8 |
Back to Summary
On Going
If you are interested in participating in the Caring Network (receiving pastoral care from lay leaders) or would like additional information, please contact the office. <


No, it's not Candid Camera. Faith Church now has a Smile Amazon account. When you purchase online, please consider using the button above, and Faith will receive 0.5% of the total price. Click on the image to be taken to Amazon Smile to order your goodies and donate to Faith by doing so! Contact the office if you'd like to know more.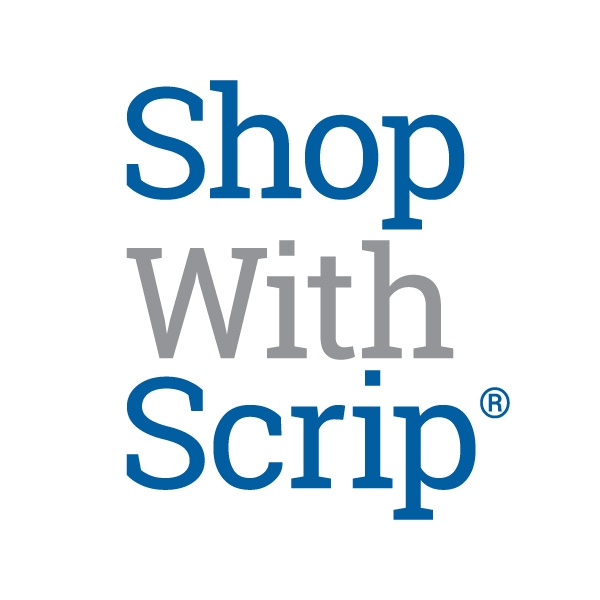 In April 2017 we began an on-going fundraiser in partnership with Great Lakes SCRIP. Just to review, Great Lakes SCRIP is a program which allows members and friends to trigger retailer contributions to Faith Church in the course of their regular shopping.
Through this program we obtain shopping cards for local businesses—e.g. Giant Foods, Weis Markets, CVS—as well as on-line shopping sites like Amazon, LLBean, etc. These cards are the same as the ones you can buy at kiosks in many stores—the difference is that Faith Church receives the "commission" on the sale of the card, rather than the store. The beauty of SCRIP is that there's no need to purchase anything out of the ordinary. Faith Church benefits when you buy your gas and groceries, or whatever else you routinely purchase. If you like to give gift cards for birthdays and holidays, why not buy them through SCRIP? If you have planned events on the horizon, consider using SCRIP cards to purchase supplies.
Participants follow these simple steps:
Choose from the orange list of participating businesses, found on the round table in the Gathering Space (or at the SCRIP website www.shopwithscrip.com --click on the "Retailers" link.)
Decide the number of cards you want and the whole-dollar denomination for each card.
Fill out an order slip and prepare payment. (Order slips are also in the Gathering Space.) Checks should be made payable to Faith UCC, with SCRIP written on the memo line. Give the order and payment to Lois Bair.
Cards in stock are available immediately. Orders placed on Sunday should be available for pick-up within one or two weeks.
Use the cards as cash for shopping at the designated business. (They're treated as gift cards at most check-out stations, and gas points and rewards apply as with any other form of payment.) You spend the face value of the card, and Faith UCC receives a percentage of the card purchase.
NOTE: Cards do not expire and can be used by anyone.
One key to success with SCRIP is for folks to anticipate future shopping needs and obtain the appropriate cards in advance of their purchases--for example, the Women's Guild orders Weis cards to be used in their shopping for the June Strawberry Festival.
The other key to success is the same as for most fundraising—the more, the merrier!
Please consider giving it a try!
Lois Bair
If you would
like
a parking tag for our "massive" lot,
please see one of the trustees or contact the office.
If you
have
a church parking tag, please contact the office with your license plate number. Wouldn't want to have your car towed for forgeting to use the parking tag!
Please contact the office
if you have an allergy, sensitivity, or anything similar to foods, cleaners, etc. It's been a while since we've asked--and we'd like to make Faith a healthier place for you!
See you there!
Pastor Jes
The Fellowship Hour in Romig Fellowship Hall following worship
is a chance to get to know better the people sharing the pews with you as well as the guests who join us.
(And, if you are able to come, invite guests you might meet that day to join you in fellowship.)
We can always use help in providing the food that is offered, so please sign up on the sheet in the Gathering Space if you can help in that way or just by helping with serving and cleaning up.
Did you know you can hear Pastor Jes's sermons online?
Take a minute to share with your (social media) spheres of influence!
Click here
If you have older recordings from Faith Church, maybe we can archive those here too! Please contact the office about it.
Contact Jeff in the office to access the online directory or get your very own printed version. (Printing on demand to go greener!)
Back to Summary
Faith Church Proudly Supports:
The mission of Bethany Children's Home is to continue a Christian ministry, begun in 1863, to serve children and families within our care.
We strive to provide a safe place of nurture, protection, and supportive care to aid our residents in their self-understanding, growth, and healing toward a brighter, healthier future.
Our vision is of a community where all youth and staff are safe in their environment and feel safe within themselves.
To bring this vision into reality, we provide the resources needed to children and families to work through their losses, enabling them to have a brighter future.
For more information, visit their website:
www.bethanyhome.org
.

For over 40 years, we've been the Centre County Women's Resource Center.
However our mission is to eliminate domestic, relationship, and sexual violence for
everyone
– women, children, men, and people of all gender identities and diverse backgrounds.
Our mission remains the same: Empowering survivors, so they may live lives free of violence.
So we are becoming Centre Safe: Empowering Survivors, Eliminating Violence as we envision a safe Centre County.
You are not alone; help is available for women, men, and children who have experienced dating & domestic violence, sexual assault or stalking, 24 hours a day, 7 days a week.
Call toll free at
1-877-234-5050
All of our services are professional, confidential, and free.
Inclusive of all gender identities and sexual orientations.
For more information, see our website:
www.ccwrc.org
. 24-HOUR HOTLINE:
814-234-5050
| TOLL FREE:
1-877-234-5050
| TTY:
814-272-0660
HARTMAN CENTER is the Outdoor Ministries facility owned by
Penn Central Conference of the United Church of Christ
since 1964.
Programming includes retreats, conferences, workshops, dinner meetings, summer camps, and other events which, while designed for particular age levels and interests, are open to all persons without regard to race, creed, or ethnic origin, and who accept the guidelines and philosophy of the Center.
For more information, see their website:
hartmancenter.com/
.
Hoffman Homes for Youth is committed to promoting the personal growth and achievement of the children and families we serve through continuous quality improvement, education, staff development, and the use of evidence-based practices.
Our team of caregivers is devoted to creating a culture of healing that enables our children to recover and thrive, and to realize brighter, healthier futures. We do this by following the seven commitments of the Sanctuary Model and adhereing to our Core Values & Guiding Principles:
Honesty & Integrity
Safety & Well-being
Dignity & Respect
Commitment to Excellence
ACCREDITED BY THE JOINT COMMISSION ON ACCREDITATION OF HEALTHCARE ORGANIZATIONS
Hoffman Homes for Youth • 815 Orphanage Road • Littlestown, PA 17340
Phone:
(717) 359-7148
• Fax:
(717) 359-2600
For more information, see their website:
www.hoffmanhomes.com
.
MidPenn Legal Services is a non-profit, public-interest law firm dedicated to providing equal access to justice and high quality civil legal services to low-income residents and survivors of domestic violence in 18 counties in Central Pennsylvania.
For more information, see their website:
www.midpenn.org
.
Out of the Cold: Centre County is an emergency shelter open from 9 p.m. to 7 a.m. every night from mid-October to early May.
During the 2017-2018 season, fourteen congregations helped to provide overnight shelter for 118 guests, filling 2473 cots and serving almost 5,000 meals!
Staffed almost entirely by volunteers, the host site rotates every two weeks.
Each evening our guests are welcomed warmly, served a hot meal, given a cot, warm blankets, and a place to sleep.
Breakfast is served and in the morning and before leaving guests can register to return that evening.
Basic case management is available for guests wanting assistance acquiring housing.
Out of the Cold: Centre County is a grassroots effort and is a registered 501(c)(3) tax-exempt organization.
If you would like to help as a volunteer or through other means of support, please send us an e-mail at:
ootccentreco@gmail.com
For more information, see their website:
www.ootc3.org
.
The Park Forest Preschool is a nonprofit, tuition-free school for two, three, and four-year-old children from low-income families.
We offer a comprehensive program that includes education, social skills, and developmental motor skills taught by qualified teachers in a friendly, safe environment.
In each classroom there are one to three teacher aides, providing additional attention.
Classes meet from 8:45 a.m. to 12:15 p.m. from September to December and from January to May.
The two year-old class meets Tuesday through Thursday while the other classes meet Monday through Friday.
Check out our online calendar for a details on class schedules and school events. Nutritious breakfasts and lunches are provided daily.
The school also provides the following services to students and their families:
Health screenings–medical, dental, vision, developmental and speech
Clothing bank for the children
Holiday food and gift boxes
Emergency funds
Weekly parenting classes
For more information, see their website:
www.parkforestpreschool.org
.
Back to Summary
Resources
Here are links to daily readings from:

the UCC online Devotional,

and the Revised Common Lectionary

At the Annual Meeting, the vote on the Plastic Foam Resolution was adopted. The resolution on plastic foam states,
"Penn Central Conference of the United Church of Christ encourages all congregations to avoid the used of plastic foam in food packaging and other activities within their church facilities. Be it further resolved that congregations educate their members about plastic foam and that they encourage them to use alternatives such as paper products of better yet, ceramic or other dishwasher safe products."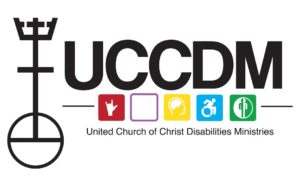 The newly reorganized Disabilities Ministries Team is proud to share that we have received a $1,000 grant from UCC Disabilities Ministries Board (UCCDM) to help us expand our work of disability justice and inclusion within Penn Central Conference. Stay tuned for information on a series of workshops throughout the conference on the national Accessible 2 All (A2A) Designation and the background of the work of disabilities ministries.
As part of our outreach to our community,
Faith Church will be serving lemonade and ice water to incoming students and their parents, Friday,
August 23rd
from 11-5. This is a great way to get to interact with our neighbors across the street! All are Welcome!
-->
Back to Summary